The Pisa Botanic Garden and Museum joins the Global coalition #UnitedforBiodiversity!
Orto e Museo Botanico
21 April 2021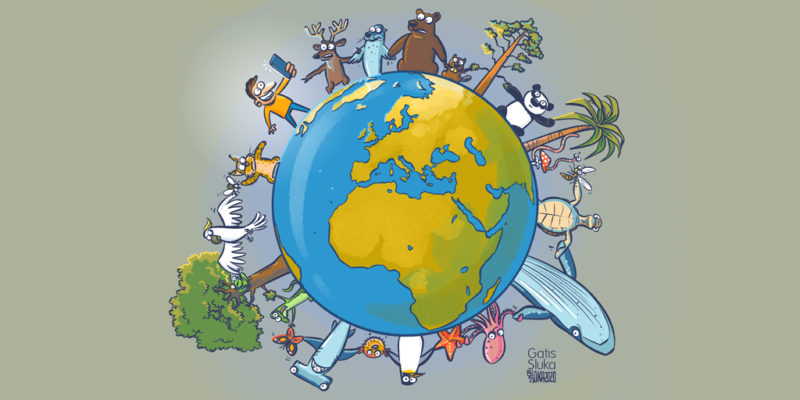 The Pisa Botanic Garden and Museum joins the Global coalition #UnitedforBiodiversity!
The Pisa Botanic Garden and Museum is excited to announce that it has become a member of the
Global Coalition #UnitedforBiodiversity and pledges to engage its staff and communities in the
common effort to overcome the nature crisis, at a time one million species are at risk of extinction.
We are joining hundreds of other institutions that have responded to the call launched by the European Commission on the occasion of World Wildlife Day 2020.
With this communication campaign, the European Commission is calling for stronger mobilisation in raising awareness about the need to protect biodiversity, ahead of the crucial CoP15 meeting of the Convention on Biological Diversity in 2021.
With their collections, education and conservation programmes, museums are the best ambassadors
to inform the public about the dramatic effects of the biodiversity crisis. Our Botanic Garden
continuously contributes with its teaching and training activities to university and school teaching,
to the promotion of biodiversity conservation and to the dissemination of scientific culture to wider
public.
By joining the United for Biodiversity Global Coalition we stand with organisations across the world,
as the International Council of Museums (ICOM), in calling for swift and thoughtful action on biodiversity
loss. We also pledge to support the research and exploration of ecological and environmental topics that have practical applications for biodiversity conservation, to promote an increasing awareness about the importance of plant diversity and its conservation at all levels.
We are stronger together – we call on all our partner institutions to speak up for nature by endorsing
the Coalition common pledge and joining the movement Global coalition "#UnitedforBiodiversity".